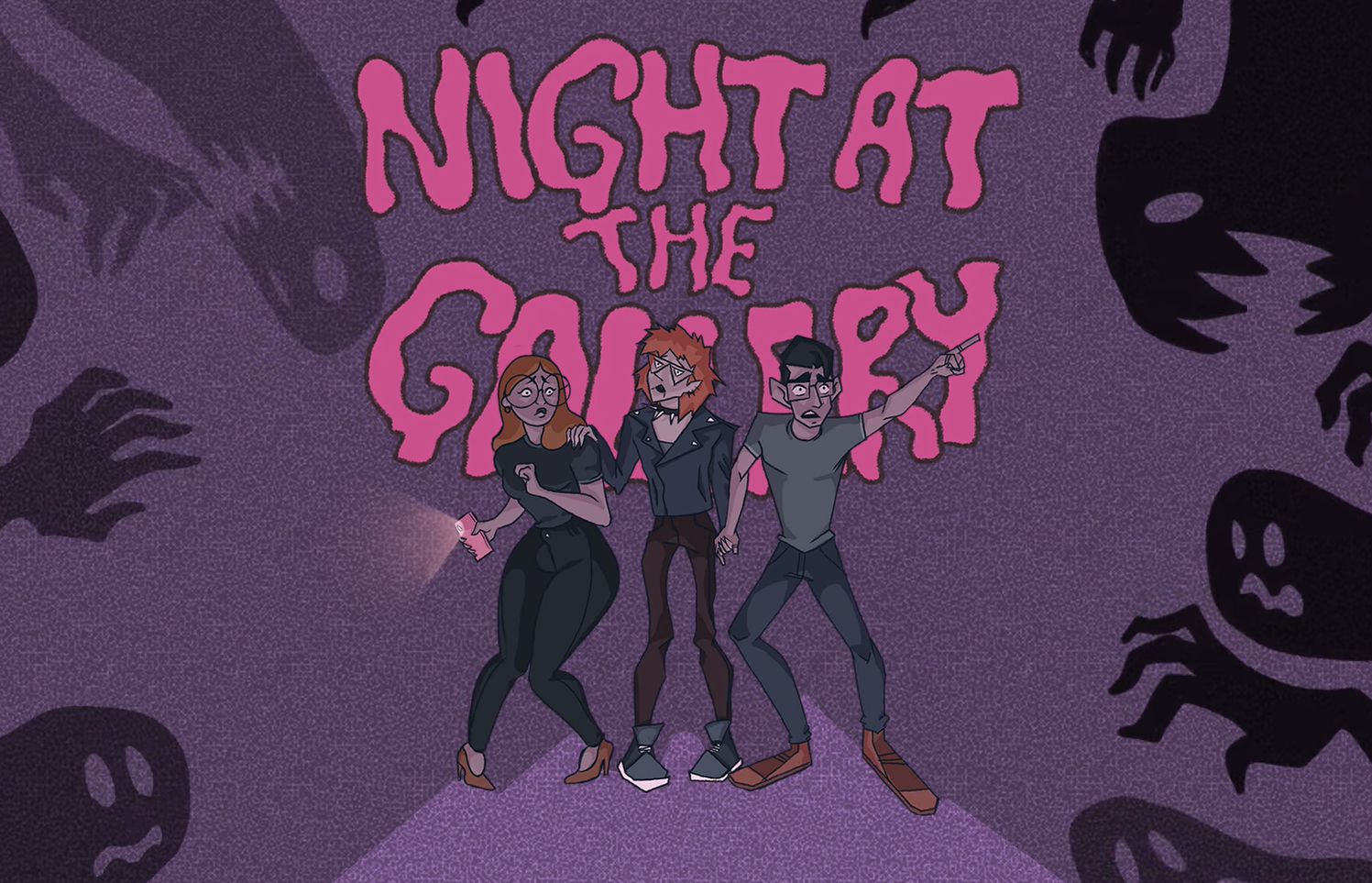 Night at the Gallery
This short game was made by a group of students and friends Kaja Kregar, Patrik Komljenović and Pika Terpin in our first year of Master's studies at The Academy of Fine Arts and Design in Ljubljana, Slovenia. The project was part of the subject Interactive design under mentorship of asist. Martin Petrič. The time of development was October 2020 to June 2021.
Comments
Log in with itch.io to leave a comment.
I recommend to play the game then watch the video to avoid spoilers!!!

This is a very short Visual Novel that actually has decisions that may end badly if chose poorly. Now the characters have life which is a great touch and tests the friendship between them. All I can say is take care of your friends and everything would be alright. I RECOMMEND THIS GAME if you enjoy Visual Novels also the game has good music to enjoy.
Congratulations great demo... in the future your every game will be published on my Youtube channel and if you like give an emotion ... Subscribe